Expansion of U.K. construction activity at the end of last year remained "solid" but less robust than in the period through September, according to statistics released by the Chartered Institute of Purchasing and Supply.
Supply chains improved, with 34% of construction companies reporting delays, down from to 47% in November. As a result, input price inflation was at the lowest rate for nine months despite energy and raw materials cost hikes.
"U.K. construction companies ended last year on a slightly weaker footing as renewed pandemic restrictions held back the recovery, especially in commercial work and civil engineering," commented Tim Moore, director at IHS Markit, the survey compiler.
Looking ahead, just over half of survey respondents expect continuing business growth this year, with only 9% predicting declines. "The degree of optimism was the joint-lowest reported since January 2021," adds the survey
At 54.3, the seasonally adjusted December IHS Markit/CIPS U.K. Construction PMI Total Activity Index indicated an upturn, although lower than the 55.5 reported for November. An index of 50.0 would indicate no change.
With an index of 49.1, civil engineering activity dipped at year end, after nine months of growth. Residential construction was the fastest growing sector, with an index of 55.3, while commercial building followed at 53.6.
Although improved at the end of the year, supply chain difficulties will return as construction demand remains robust in 2022, according to an analysis by the Builders Merchants Federation, Construction Products Association and the Construction Leadership Council. They predict longer lead times and higher inflation later this year.

 
 
Peter Reina is Correspondent London, U.K.

Sponsored Content is a special paid section where industry companies provide high quality, objective, non-commercial content around topics of interest to the ENR audience. All Sponsored Content is supplied by the advertising company. Interested in participating in our Sponsored Content section? Contact your local rep.


 
Getting a grip on the data moving through a project takes more than spreadsheets and off-the-shelf project management software. You'll learn how to effectively build a data-driven culture in your organization, hear tips on embracing a data-driven approach to construction, and learn to build on past project successes to gain a competitive edge in the future.
Sponsored by:



It's common to see multiple point solutions or multiple environments of a single program management information system being used to manage projects within a program. But this leads to data silos, making it difficult to keep everyone on the same page. Experts will share how they're successfully managing complex programs within a single platform.  
Sponsored by: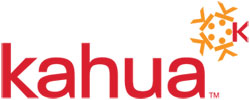 Special Ad Section

 ENR CONCRETE TODAY

 View all Special Ad Sections

 Archives
 
Copyright ©2022. All Rights Reserved BNP Media.
Design, CMS, Hosting & Web Development :: ePublishing