Tectonic Engineering Consultants, Geologists and Land Surveyors (No. 186) is providing inspection services on Manhattan's East Midtown Greenway project. It involves construction of a series of walkways and small parks, projecting out into the East River south of the Queensboro Bridge, on caisson-supported platforms. Construction is expected to be complete by 2023.
Photo courtesy of Tectonic Engineering
Money from the $1.2-trillion federal Infrastructure Investment and Jobs Act has yet to reach most state agencies, but ENR Top 500 Design Firms report they are busy with value engineering projects up to the shovel ready phase. Owners appear revved up and ready to take advantage of federal funding, needing design firms more than ever to keep projects from getting stalled in a market plagued by shortages.
Below, executives of selected ranking firms share their thoughts on challenges and successes last year and ahead:
JENNA KNUDSEN, MANAGING PRINCIPAL
CO ARCHITECTS  No. 268
"We encourage staff to propose initiatives in support of continual improvement. Going back 12 years, a group of women started a Women of CO employee group to provide mentorship and professional advancement among our women staffers. We're more than 50% female."
RANDY GRASS, CHIEF STRATEGY OFFICER
POWER ENGINEERS  No. 32
"When you are reasonably satisfied with your retention numbers, this is the time to double down. Don't get complacent. Talk to your current employees, do a company-wide survey, find out what is important and work on it."
DAVID WHYTE, MARKETING MANAGER
KIMLEY-HORN  No. 10
"We are seeing a definitive uptick in business with localities and regional and state agencies, all of which are exhibiting confidence in their infrastructure programs and asking for increasing assistance in delivering them."
KUMAR BUVANENDARAN, PRESIDENT/CEO
PRIME AE GROUP INC.  Np. 261
"Because of how inclusive it is, once funding starts, it will be imperative that we are staffed appropriately to meet the needs of our clients. We foresee a bit of a juggling act—achieving parity where tactical utilization offsets anticipatory preparation."
KRAIG C. KERN, VICE PRESIDENT
WK DICKSON  No. 398
"We have ventured into the energy market, specifically natural gas, because all of this rapid development needs new utilities and relocations, including gas. This has been very lucrative for us, and we have seen 25% revenue gains year after year for the last five years."
ABUL ISLAM, PRESIDENT/CEO
AI ENGINEERS  No. 338
"Conventional transportation, bridge, transit, civil and facilities with storage capacity and residential work are proving to be hot markets due to an influx of consumer and infrastructure spending. We are expanding our portfolio to include private sector work to supplement our public infrastructure work".
SHANE JEFFERIES, DIRECTOR OF IT
MILHOUSE  No. 383
"To accelerate our organization's digital transformation over the last two years, we have focused on collecting pertinent data to drive business decisions, proactively automate strategy and better position the organization to increase positive business outcomes."
PATRICK SHEEHAN, PRESIDENT/CEO
GZA #130
"Besides accelerating our ability to truly work anywhere, we feel increased cross-company communications during the pandemic have only improved our ability to connect efficiently and effectively with each other and our clients."
BROCK HOSKINS, President and CEO
GARVER  No. 102
"Since Congress passed the historic $1.2 trillion infrastructure bill, our clients have turned to us for assistance in navigating the complex funding opportunities that it now affords – and understanding how those opportunities can fund their infrastructure projects.
We've also found that our clients need help figuring out how to efficiently deliver those massive projects."
BRUCE MILLER, Managing Director for the Americas
POPULOUS  No. 107
"Owners want spaces designed to amplify that feeling of emotional connection and belonging that is one of the most incredible facets of the work we do. At Populous, we are always designing with both experience and revenue in mind. We see the two as coexisting on a happy continuum—we know people want to have great experiences, meaningful experiences, and that they prioritize that over other opportunities for how they spend discretionary income time and time again.

 
 
Emell Derra Adolphus has more than a decade of writing and journalism experience. He is senior editor of ENR's Top Lists and Survey Rankings at ENR magazine and frequently contributes stories on technology, climate resiliency, diversity, equity and inclusion.

Sponsored Content is a special paid section where industry companies provide high quality, objective, non-commercial content around topics of interest to the ENR audience. All Sponsored Content is supplied by the advertising company. Interested in participating in our Sponsored Content section? Contact your local rep.


 
Getting a grip on the data moving through a project takes more than spreadsheets and off-the-shelf project management software. You'll learn how to effectively build a data-driven culture in your organization, hear tips on embracing a data-driven approach to construction, and learn to build on past project successes to gain a competitive edge in the future.
Sponsored by:



It's common to see multiple point solutions or multiple environments of a single program management information system being used to manage projects within a program. But this leads to data silos, making it difficult to keep everyone on the same page. Experts will share how they're successfully managing complex programs within a single platform.  
Sponsored by: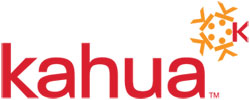 Special Ad Section

 ENR CONCRETE TODAY

 View all Special Ad Sections

 Archives
 
Copyright ©2022. All Rights Reserved BNP Media.
Design, CMS, Hosting & Web Development :: ePublishing