UPSC Stories
To Prepare for UPSC Mains Answer Writing in Delhi's Winters, This IAS Officer Used to Freeze Her Hand in Cold Water
Highlights
While many get stressed out and completely drained during the preparation stage of the highly prestigious but extremely difficult UPSC Civil Services Examination, Ms. Krati Raj, who is an UP-cadre IAS officer now, kept preparing for the exam even while dealing with Covid and taking care of hospitalised parents, all the time keeping positivity by her side. She went on to crack the CSE 2020 in her third attempt with AIR 106, and is now posted in her home state, Uttar Pradesh.
Speaking with Indian Masterminds, 2020-batch IAS officer Krati Raj shared details about her UPSC journey.
JOURNEY
Born and brought up in Jhansi, Uttar Pradesh, Ms. Raj did her early education from St. Francis Convent School, Jhansi. Thereafter, she did her B.Tech. in Computer Science from Bundelkhand Institute of Engineering and Technology, Jhansi.
Even 75% Vision Loss couldn't Cut Short his IAS Journey
IAS Saloni Rai Receives New Posting
Major Reshuffle in Delhi, Newly Appointed LG Shifts 40 Officers
Father Of Modern Bhopal Leaves Behind An Inspiring Legacy
DoPT Extended Upgradation Posting of Six Additional Secretary Level IAS Officers
TN: 10 IAS transferred, GCC gets new Regional DC
Programming Vulnerable Children to Say No to Child Marriage and Yes to Career Study
Odisha: IAS Yamini Sarangi Will Pursue Her Masters In USA, State Govt Has Given Permission
"People asked me about my future plan but I had planned earlier on to not end up in a corporate job. I thought that I will probably do something in the government sector after my B.Tech, and work for society," she said.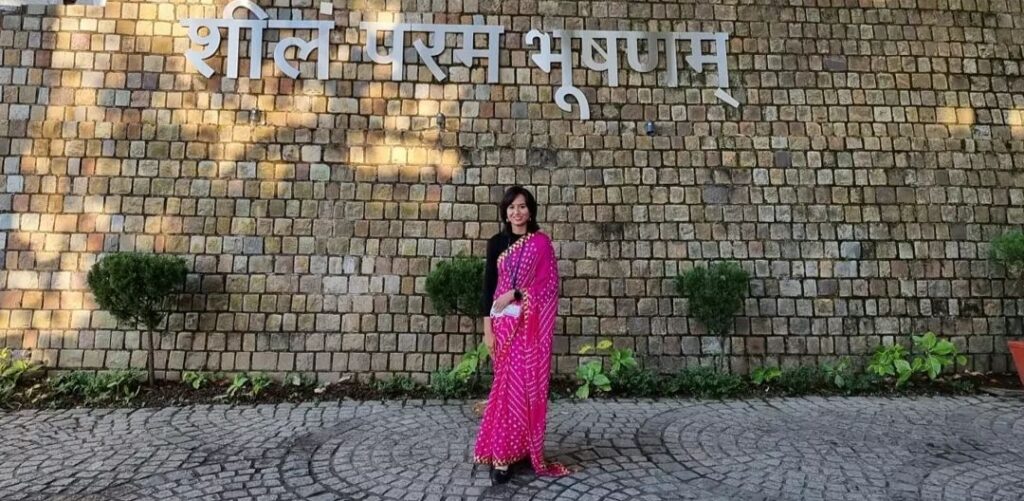 Ms. Raj did well well in her graduation and got placement as well. However, she was exploring simultaneously and was trying her hands in GATE and CAT exams, and towards the end, she started exploring the UPSC exams also. "While surfing the internet, I came across an article on Quora related to career in corporate job and in civil services. It hit me hard. I dig deeper and found that this is where I find a kick. Once I made the decision, I decided to burn all the bridges to the corporate sector and didn't join the company I was placed in," Ms. Raj shared.
Soon she started preparing for the civil services exam. She says that she started from scratch – from class 6 NCERT books. In the meantime, she started her own NGO. She said that the idea behind starting an NGO was to create her own exposure. Secondly, she chose public administration as her optional subject, so that she could also learn how to go, meet and tell people about the schemes being launched and create awareness among them.
"Thirdly, being a girl from a small town, I could relate to the taboo issues, people not even talking about certain things. So I started campaigns on menstrual awareness, child sexual abuse workshops. With experience, I learned," Ms. Raj said.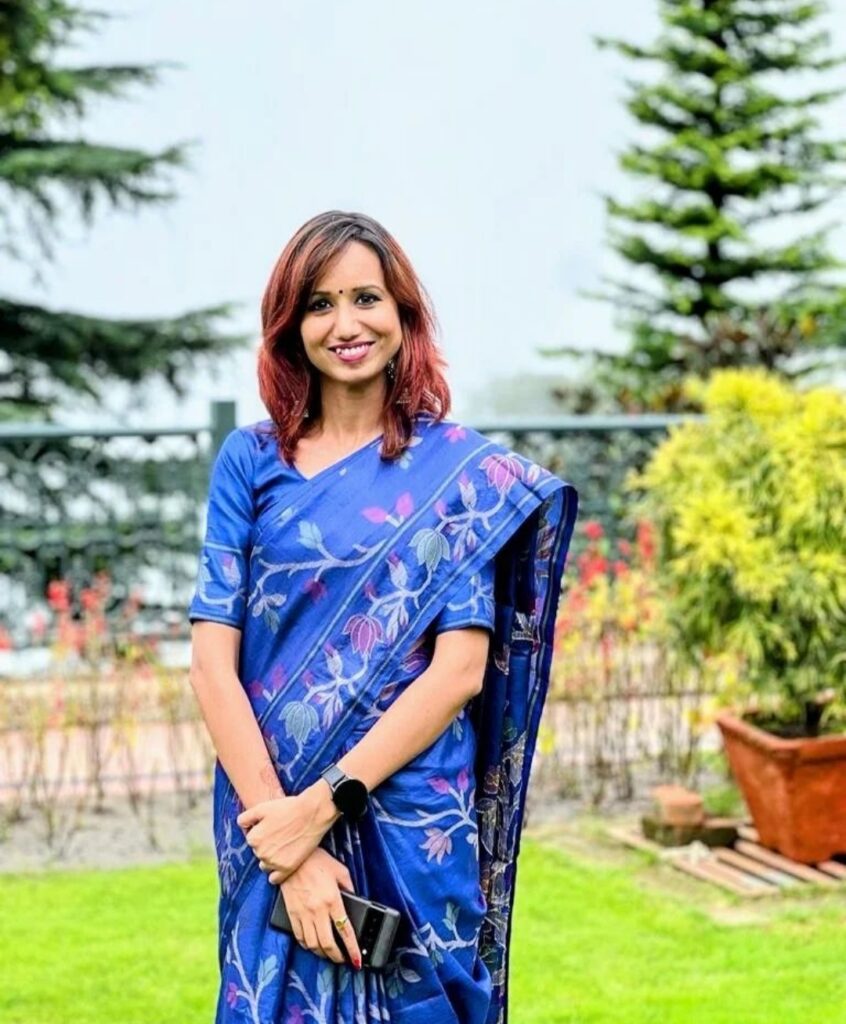 THREE ATTEMPTS
She gave her first attempt in 2017 but couldn't clear prelims with 2 marks. Thereafter, in her second attempt, she again couldn't clear prelims, as the invigilators took the sheet during the warning bell and her answer sheet got exchanged with someone else. Finally, in her third attempt, she managed to crack her mains, interview and made it to the final list of successful candidates with AIR 106.
"On the result day, I was not at all worried about it as I knew that I have done what I had to. My brother who works in Europe saw my result and told me about it over the call. The next minute, I realised that there are so many neighbours outside with dhol and garlands," Ms. Raj said.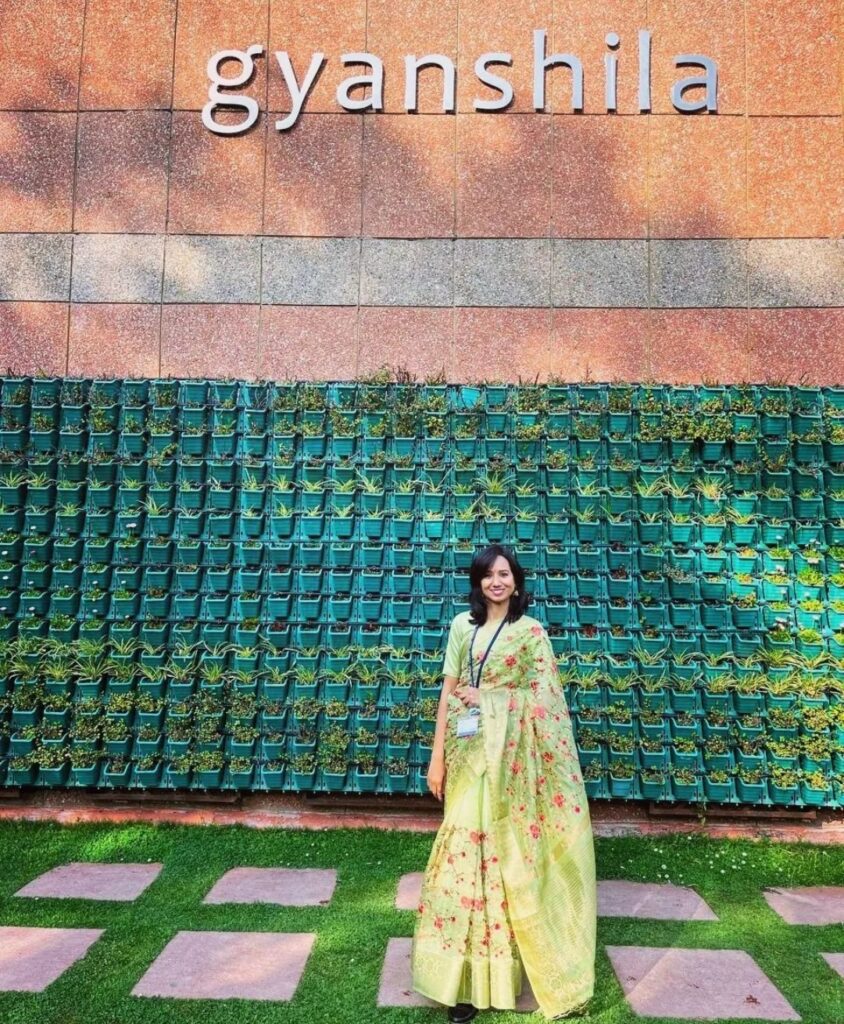 CRACKED WITHOUT COACHING
For her preparation, she had enrolled in one of the coaching centres in Delhi. However, she came back to Jhansi as she couldn't "identify with the whole coaching thing" and started preparing herself. "I decided to stay away from the hubbub of coaching. Coaching creates a toxic culture and puts a lot of pressure on the aspirants. I get so many calls and messages from the aspirants who develop mental health issues after going through this phase because this exam anyway takes a huge toll on them," Ms. Raj told Indian Masterminds.
ANSWER WRITING PRACTICE
Due to Covid, the Mains exam was shifted from October to January, and winters in North India is extreme. Candidates have to write for 2 shifts and for 6 hours every day. "So, during December winters, I used to wake up at 3 in the morning and keep my hands under cold water and freeze them. I then use to write the mock papers for continuous three hours. I was mimicking the whole process, so that I could write the exam in extreme condition," she said.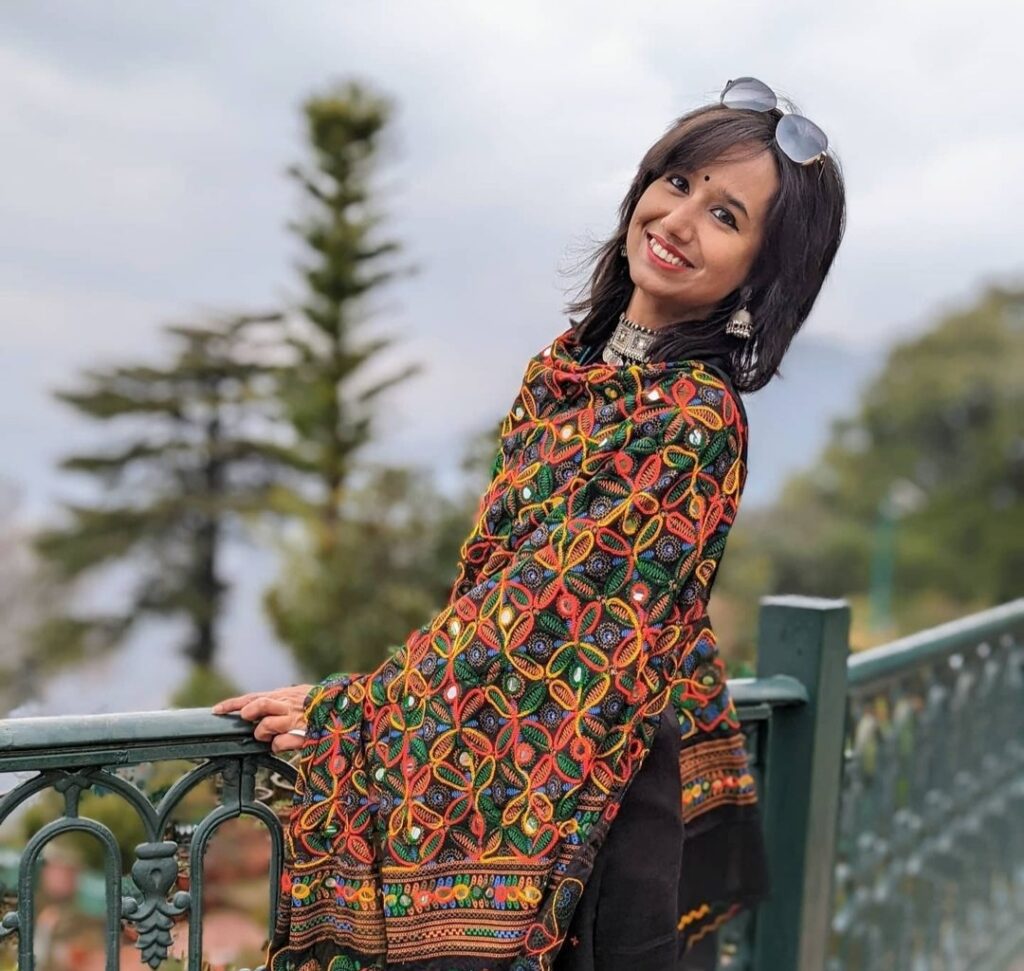 Eventually, she went to Bhopal to give her mains exams where it's not so cold. Ms. Raj said that it became easy for her to give the exam there and she managed to complete everything. "At the end of the day, I realised that I lived up to my expectations."
COVID TIME
During the second wave, Ms. Raj and her family contracted Covid. Her mother was home quarantined and father was hospitalized. At this point of time, she had to keep her preparations aside to be with her parents. She slept only for an hour for one month in the hospital and was juggling between hospital and home. "Before this, I used to say that the mains exam is the most intensive experience of my life but having gone through this, I knew for sure that this was the most intensive experience and nothing worst than this can happen. Life is so much bigger than an exam," she said.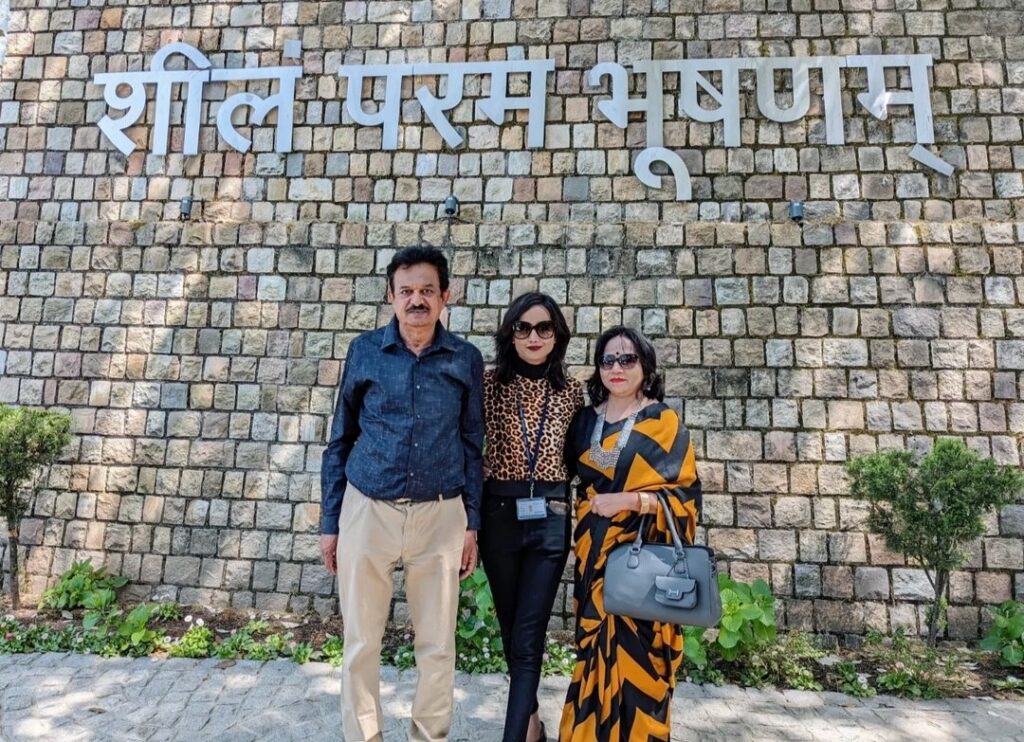 MESSAGE TO ASPIRANTS
Ms. Raj always had a non-UPSC mode to switch to when required. When she studied, she dedicated herself completely to it, but when she didn't, she used to dance, paint, watch movies, and read books. "It's a great stress buster, and every aspirant should have a non-UPSC mode."
She further advises that one shouldn't give up and have faith in oneself. "This journey is full of ups and downs. You may work hard, but take care to work smart."
Tags
END OF THE ARTICLE
NEXT STORIES
Highlights
Know from mentor Abhijeet Yadav what are the things that can make or break your exam performance.
He guides CSE aspirants through a series of advices in how to fare well in this exam.
He talks from his past experiences and success in this exam, and rakes up some pertinent points.
Highlights
2018-batch IAS officer Saurabh Bhuwania cleared UPSC CSE in his second attempt with AIR 113
He was preparing for the examination while doing a full-time job at RBI and parenting his new born child
He says that it doesn't matter if you are a parent or a working professional, as willpower and discipline can lead you to success
How A Young IAS Officer Turned a Mizoram District from Water Deficient to Water Sufficient
Sonu Sood Launches Sambhavam 2, UPSC Coaching That's Already a Hit
Meet the IRS Officer Behind India's PAN Operations and Instant e-PAN
Quitting IAS to Provide Free Coaching to UPSC Aspirants At Ganga Ghat
IAS Officer's Tips on How to Prepare for UPSC CSE with A Full-Time Job
Highlights
2018-batch IAS officer Naveen Kumar Chandra cleared UPSC CSE 2017 with AIR 490 in his second attempt
According to him, UPSC is not tough, it's just that that there is less number of seats and more number of candidates
He advises aspirants to not get carried away with so much information available on the net
Inspiring Story of Samyak S Jain: Visually Impaired, Secured AIR-7 in UPSC CSE 2021
Women Rules UPSC CSE-2021 Results, Bag Top 3 Ranks!
100 Candidates Mentored by IPS Officer Mahesh Bhagwat's Team Get Selected in UPSC CSE 2021
The Top 10 of UPSC CSE 2021: A Cut Above the Rest, Know How They Did It!
Language No Barrier in CSE: Meet Ravi Kumar Sihag, UPSC Topper in Hindi Medium With Air 18
Exclusive Interview With UPSC Topper Shubham Kumar, Shares Valuable Tips On How to Crack Civil Services Exam
'If I Can Become an IAS Officer, Anybody with Willpower Can'
Taking IAS Officer Father's Legacy Forward, Shubhankar Pathak Aces UPSC CSE 2021 in Maiden Attempt 
UPSC CSE 2021: Priyamvada Mhaddalkar Tops Maharashtra with AIR-13
UPSC CSE 2021: Ankita Agarwal's Journey from AIR-239 in 2019 to AIR-2 in 2021
A Daughter Who Fought till Last for Her Father's Dream, Cracked UPSC CSE 2021 in Sixth Attempt
UP Farmer's Son On His Way to IAS After Securing AIR 6 in UPSC CSE 2021
"Civil Service is Pro People, That's Why It Fascinates Me," Says Yasharth, AIR 12 Rank Holder in CSE 2021
Answer Writing, Self-Notes and Group Sessions are the Keys to UPSC CSE 2021 Topper Shruti Sharma's Success
Flaws in the System Triggered this Doctor to Get into Civil Services, and She Did It in Style with AIR 19 in UPSC CSE-2021
Ishita Rathi, Daughter of Police Couple, AIR 8 in UPSC CSE-2021 with Economics as Optional
UPSC CSE 2021: Performance of Muslim Candidates Worst in a Decade
Highlights
2013-batch IAS officer of UP cadre, Divya Mittal's recent Twitter thread is on how to deal with failures.
She says she has had many failures in life, but one needs to dust it all off and go on.
According to her, the match is not lost when you fall, the match is lost when you refuse to get up.
Assam: IAS & ACS Officers Shifted, IAS Simi Karan As SDO (Civil), North Salmara
Uttrakhand: Two IPS Women officers Got Promotion, Government Issued Orders
K Sanjay Murthy Given Additional Charge of Secretary, D/o School Education & Literacy
Jharkhand: 13 IAS officers Transferred; IAS Officer Rahul Sharma Made Joint Secy., Ministry of AYUSH
IAS Officers Transferred in Karnataka
Maharashtra: 21 Districts's Superintendent of Police Transferred and Posted, IPS Somay Munde Appointed as New SP of Latur
Rajasthan: 13 IAS and 2 IPS Officers Transferred; Vishram Meena IAS Posted as Commissioner, Municipal Corporation, Jaipur Heritage
Major Reshuffle of IAS Officers in GoI, ACC Approves Appointment of Several IAS Officers
Highlights
Manuj Jindal, who secured AIR 53 in CSE 2017, is currently posted as CEO, Zila Parishad, Thane, Maharashtra.
In a video interview he shared tips on how to choose optional and prepare for Mains and Interview.
Despite his busy work schedule, he mentors thousands of UPSC CSE aspirants.
20 IAS Officers Empanelled as Additional Secretaries at the Centre
H Rajesh Prasad Given Additional Charge in J&K
IAS Pradeep Singh Kharola Receives Posting
Uttar Pradesh: 70 IPS Officers of State Cadre Will Be Promoted in 2023
Senior IAS Officer Anand Mohan Sharan Gets Addl. Charge of Addl. Chief Secretary, Civil Aviation Department
IAS Officer Amneet P Kumar Posted as In-Charge of Hisar District
Thoothukudi Imparts Trauma Care Training to Over 6,000 Volunteers and Students
FIU Director Pankaj Kumar Mishra Returns to Parent Cadre
Highlights
IAS officer Divya Mittal is back with another of her Twitter threads.
This time, it's on how to crack the UPSC CSE with a full-time job.
She suggests many ways to cope with the exam and the job stress, and still find enough time to prepare.
Choose Your Optional Wisely: Manuj Jindal, AIR 53, CSE 2017
Good Answer Writing is the Key to UPSC Success
How did IAS Shubham Bhaisare crack multiple exams within a few years?
Failures Did Not Deter Him From His Goal, Scored AIR-67 in Third Attempt and Fulfilled His Dream of Becoming an IAS Officer
The IAS Anti-Corruption Crusader Who Didn't Hesitate to Fight Against His Own Fraternity
The IPS Officer Who Ensured Sabarimala Stays Clean and Pure
The Changemaker Who's Given Policing A New Name
Driven By Work, Fueled By Passion: Life Of An All-rounder IAS Officer
Inform, Inspire, Influence
@2021 Indian Masterminds. All Right Reserved.