UPSC Stories
After First List Disappointment, Rae Bareli Boy Makes it to Reserve List of UPSC CSE 2021 and Aces UPPSC at the Same Time
Highlights
It is difficult to clear even one competitive exam, whereas Rae Bareli boy Arnav Mishra managed to clear two such exams around the same time. He went on to clear the toughest of all, UPSC CSE in 2021, entering his name in the reserve list with AIR 42. And, just nine days after this result, his name featured in yet another competitive exam, the state UPPSC, where he got the top rank 16.
Indian Masterminds got in touch with Mr. Arnav Mishra to know his success mantra – the one he religiously followed to clear one competitive exam after the other.
BACKGROUND
Hailing from Raebareli district of Uttar Pradesh, Arnav Mishra completed his schooling from his home town only, and thereafter prepared for IIT-JEE and managed to clear it. This was the beginning of a successful competitive exams journey. He completed his four years of B.Tech from IIT Jodhpur and worked for nearly a year in Bangalore. However, he soon left his job and started preparing for the UPSC civil services examination.
The Inspiring Story of Grit and Persistence of Jayant Puri who Cracked UPSC in Sixth Attempt
IAS Officer's Thread On Getting Rid of Toxic People From Our Lives Goes Viral
UPSC CSE 2021 Prelims Results Are Out, Check Your Result and Download the PDF File Here
She Wanted To Be A Teacher Like Her Father, But Ended Up In Indian Revenue Service
For This Gujarati Boy With AIR 116, Business Means Promoting India Abroad
The Story of Two Delhi Sisters who Topped UPSC, AIR 3 & AIR 21
Make Struggle Your Friend and Don't Shy Away from Hard Work, Says Abhinav J Jain, AIR 14
Failed in Pre-Board and Graduation, but Cleared UPSC in First Attempt
He cleared the exam in his second attempt. Although his name was not on the first list, when the reserve list as out, it was there. And, after nine days of the reserve list result, the UPPSC examination results also came out and he cleared the exam with rank 16. He joined the state service and currently holds the post of a Deputy Collector. However, as he has been allocated IAS after making it to the reserve list of UPSC CSE 2021, he said he will join his IAS training from next year.
WHY CIVIL SERVICES?
He said that during his college days many of his seniors who are in civil services came to take seminars in his college, and from that time onwards, his orientation towards civil services started. "Apart from this, I took sociology as my optional subject in engineering, so my orientation towards civil services built up. I also drew inspiration from my sister, IFS officer Arushi Mishra, who was always a factor of motivation for me."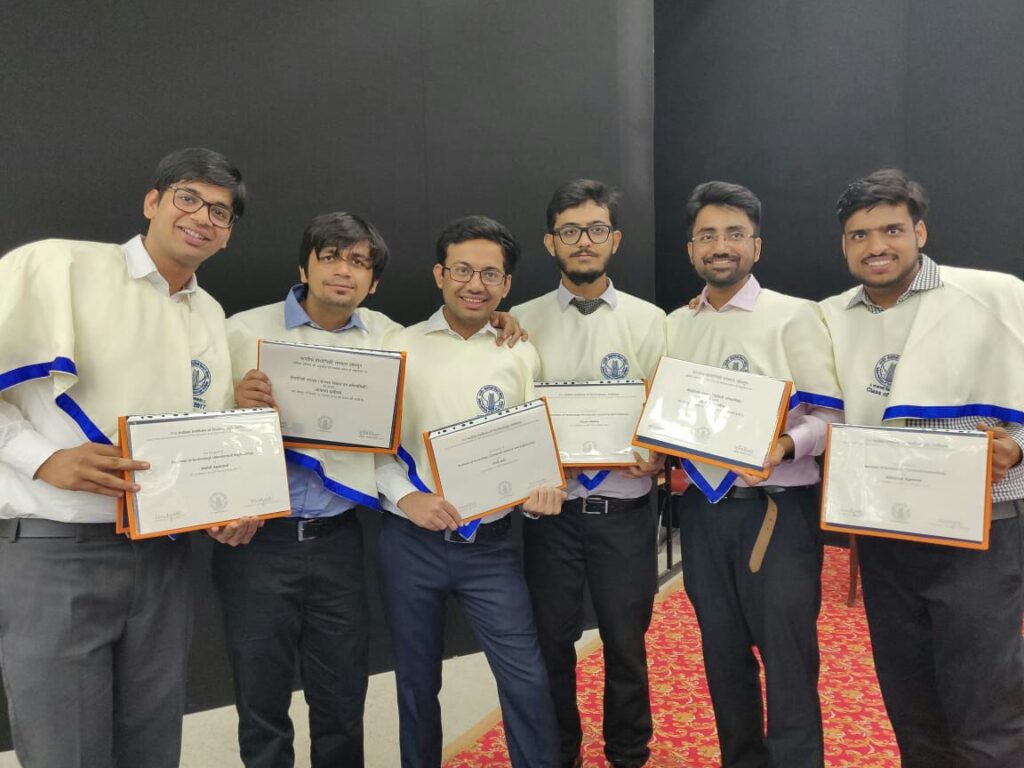 PREPARATION
He could not do well in his first attempt as he was still getting to know things and the syllabus was huge. Therefore, he was barely able to complete the syllabus. However, in his second attempt, he tried to plug in all the loopholes in his strategy.
"For prelims, one has to do multiple revisions, so as to retain everything. One has to give multiple revision tests, so that they can actually get a feel of how the actual exam is and how you will be able to predict the answer, either to eliminate the option or to locate the answer," he shared.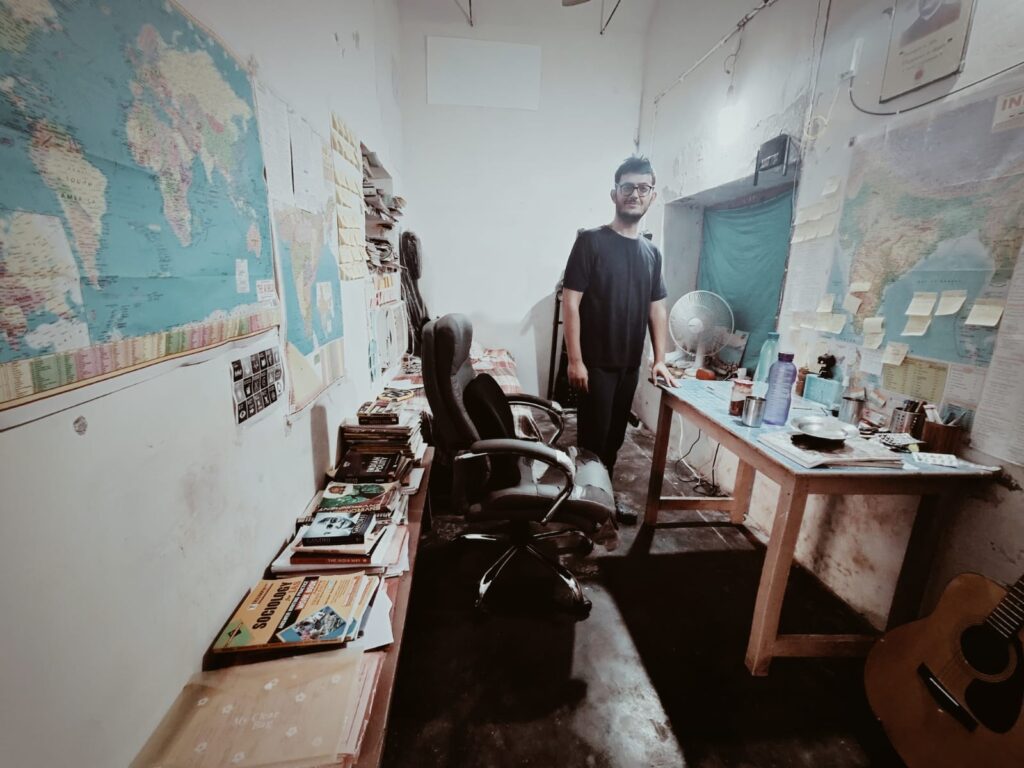 He further said that in the mains examination, a lot of answer writing practice is needed as it is a game of answer writing. Therefore, he practiced a lot of model tests papers to improve the quality.
As for his interview, he said that it went for around 30 minutes, where they asked questions mostly related to politics and few other questions were factual. "Apart from this, some questions were analytical and philosophical. I was asked about my choice regarding ethical dilemma," he said.
INSPIRATION FROM BHAGWAT GITA
He also mentioned that it was Bhagwat Gita that inspired him a lot during his preparation. He read the book multiple times as it was very helpful for him. According to him, it's not just a religious book, "but to a certain extent, it's so much of a philosophical book and has life messages. This book has really inspired me a lot."
Explaining further, he said that an aspirant is very similar to a yogi. He has to maintain calm and stability in times of happiness, sadness, victory or defeat. He has to maintain that stability in his mindset, then only he will be able to scale all the big challenges.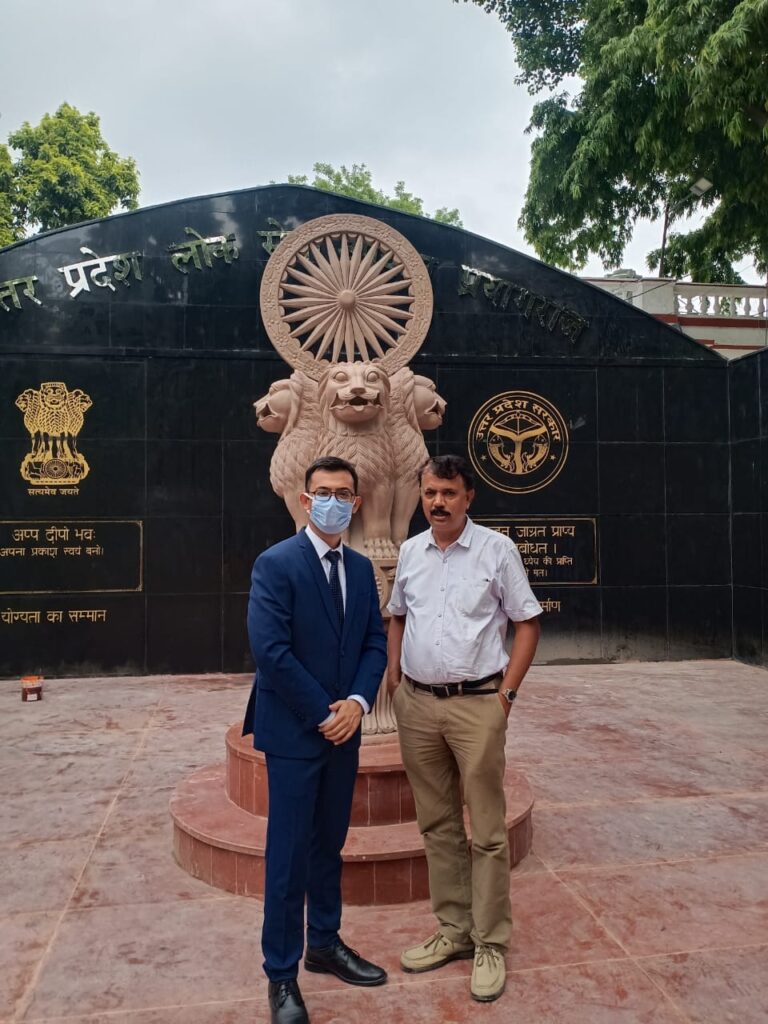 Quoting a shloka from Bhagwat Gita, he said, "Whenever there is lot of darkness in us or in society, then there is a rise of a power or positivity in ourselves as well as society, which is able to cope up with that negativity, and, ultimately, the rule of law and positivity gets established."
MESSAGE TO ASPIRANTS
To build up a positive attitude, he used to read a lot of autobiographies and historical books. He also focussed on physical fitness as it effects mental health, as well. "I preferred meditation and yoga for physical and mental health as it helps a lot."
Advising the aspirants, he said that any journey has a lot of ups and downs, so one has to keep their physical as well as their mental health in a positive direction, as it is a long journey where they will get stressed out and may even get demotivated.
Tags
END OF THE ARTICLE
NEXT STORIES
Highlights
IAS officer Heera Lal shared how he gained interest in becoming a civil servant.
His love for his people and unconditional work for them gained him the title of 'Dynamic DM'.
He shared several important tips that could help UPSC aspirants in their preparation, in an exclusive video interview.
Highlights
IIT alumnus and UPSC mentor Abhijeet Yadav shared lessons that he learned while preparing for the Prelims of UPSC CSE. He shared that while he wasn't very serious about his preparation in the first two attempts, he worked very hard in his other attempts. His useful tips and guidance could help the UPSC aspirants in understanding how to prepare themselves better.
How A Young IAS Officer Turned a Mizoram District from Water Deficient to Water Sufficient
Meet the IRS Officer Behind India's PAN Operations and Instant e-PAN
Sonu Sood Launches Sambhavam 2, UPSC Coaching That's Already a Hit
Quitting IAS to Provide Free Coaching to UPSC Aspirants At Ganga Ghat
IAS Officer Explains Why Even After Much Effort, Many Fail to Clear Prelims of UPSC CSE
Highlights
Know from mentor Abhijeet Yadav what are the things that can make or break your exam performance.
He guides CSE aspirants through a series of advices in how to fare well in this exam.
He talks from his past experiences and success in this exam, and rakes up some pertinent points.
Inspiring Story of Samyak S Jain: Visually Impaired, Secured AIR-7 in UPSC CSE 2021
Women Rules UPSC CSE-2021 Results, Bag Top 3 Ranks!
100 Candidates Mentored by IPS Officer Mahesh Bhagwat's Team Get Selected in UPSC CSE 2021
The Top 10 of UPSC CSE 2021: A Cut Above the Rest, Know How They Did It!
Language No Barrier in CSE: Meet Ravi Kumar Sihag, UPSC Topper in Hindi Medium With Air 18
Exclusive Interview With UPSC Topper Shubham Kumar, Shares Valuable Tips On How to Crack Civil Services Exam
'If I Can Become an IAS Officer, Anybody with Willpower Can'
Taking IAS Officer Father's Legacy Forward, Shubhankar Pathak Aces UPSC CSE 2021 in Maiden Attempt 
UPSC CSE 2021: Priyamvada Mhaddalkar Tops Maharashtra with AIR-13
UPSC CSE 2021: Ankita Agarwal's Journey from AIR-239 in 2019 to AIR-2 in 2021
A Daughter Who Fought till Last for Her Father's Dream, Cracked UPSC CSE 2021 in Sixth Attempt
UP Farmer's Son On His Way to IAS After Securing AIR 6 in UPSC CSE 2021
"Civil Service is Pro People, That's Why It Fascinates Me," Says Yasharth, AIR 12 Rank Holder in CSE 2021
Answer Writing, Self-Notes and Group Sessions are the Keys to UPSC CSE 2021 Topper Shruti Sharma's Success
Flaws in the System Triggered this Doctor to Get into Civil Services, and She Did It in Style with AIR 19 in UPSC CSE-2021
Ishita Rathi, Daughter of Police Couple, AIR 8 in UPSC CSE-2021 with Economics as Optional
UPSC CSE 2021: Performance of Muslim Candidates Worst in a Decade
Highlights
2018-batch IAS officer Saurabh Bhuwania cleared UPSC CSE in his second attempt with AIR 113
He was preparing for the examination while doing a full-time job at RBI and parenting his new born child
He says that it doesn't matter if you are a parent or a working professional, as willpower and discipline can lead you to success
In a Major Reshuffle, Rajasthan Govt. has Transferred 30 IAS officers and 06 IAS Officers Given Addl. Charges
Madhya Pradesh: 05 IPS Officer Transferred; ASP Jabalpur, IPS Shashank Posted as City SP, Jabalpur
ECI Appoints IAS Officer Amit Kumar as Election Observer for Three Constituencies
Four IPS Shifted in Rajasthan
Jharkhand: 13 IAS Officers Transferred; IAS Himanshu Mohan Transferred as Joint Secretary, Tourism
Assam: IAS & ACS Officers Shifted, IAS Simi Karan As SDO (Civil), North Salmara
Uttrakhand: Two IPS Women officers Got Promotion, Government Issued Orders
K Sanjay Murthy Given Additional Charge of Secretary, D/o School Education & Literacy
Highlights
2018-batch IAS officer Naveen Kumar Chandra cleared UPSC CSE 2017 with AIR 490 in his second attempt
According to him, UPSC is not tough, it's just that that there is less number of seats and more number of candidates
He advises aspirants to not get carried away with so much information available on the net
IPS Officer Umesh Mishra To be the Next DGP of Rajasthan
SAIL crosses 10,000 Cr Procurement Value on GeM
IAS Surendra Singh Given Additional Charge as OSD- NDMC
Bengal: IAS Officer Will Train Under Duare Sarkar
LBSNAA : 25 IAS Officers of Bihar Will Go For Third Phase Training
04 Haryana Govt. Officers Appointed to IAS from the Non-SCS Quota
IAS Officer Dr. Hari Om Gets Charge of ACS Minority Affairs as Senior IAS Officer is on Long Leave
IAS Officer Surendra Kumar Singh Given Inter-Cadre Deputation from UP to AGMUT Cadre
Highlights
2013-batch IAS officer of UP cadre, Divya Mittal's recent Twitter thread is on how to deal with failures.
She says she has had many failures in life, but one needs to dust it all off and go on.
According to her, the match is not lost when you fall, the match is lost when you refuse to get up.
UP's 'Dynamic DM's' Guidance for UPSC Aspirants
Choose Your Optional Wisely: Manuj Jindal, AIR 53, CSE 2017
Good Answer Writing is the Key to UPSC Success
How did IAS Shubham Bhaisare crack multiple exams within a few years?
Failures Did Not Deter Him From His Goal, Scored AIR-67 in Third Attempt and Fulfilled His Dream of Becoming an IAS Officer
The IAS Anti-Corruption Crusader Who Didn't Hesitate to Fight Against His Own Fraternity
The IPS Officer Who Ensured Sabarimala Stays Clean and Pure
The Changemaker Who's Given Policing A New Name
Inform, Inspire, Influence
@2021 Indian Masterminds. All Right Reserved.