UPSC Stories
'Never Lose Hope' Was the Only Mantra He Followed, And His Name Appeared in the Reserve List of CSE 2021
Highlights
'Never lose hope' was the only mantra Deepak Dwivedi followed religiously to achieve success in UPSC CSE. His name figured in the reserve list of CSE 2021 against AIR 25. This was his fourth attempt, and, understandably, the pressure was high to crack the exam. Facing three failures on the way till here, he never gave up on hope, and himself. He worked hard, gave his best, and never ever compared himself with others.
Currently working as an Assistant Director in Sports Authority of India (SAI), Mr. Dwivedi shared his UPSC CSE journey with Indian Masterminds. 
BACKGROUND
Son of journalist Janki Sharan Dwivedi, Deepak Dwivedi was born and brought up in the Gonda district of Uttar Pradesh. He did his schooling from Navodaya Vidayalay, Gonda and, thereafter, did his graduation in Civil Engineering from Motilal Nehru National University of Technology, Allahabad.
Shining Bright: The Women Winners of 2019 UPSC
Failing Thrice in UPSC to Get the Top 9 Rank
A Believer of 'All Lives Matter', this Police Officer is Brand Ambassador of Lucknow Zoo
From Ground Zero: Medley of Joy, Relief, Prayers & Sadness Outside UPSC HQ as CSE 2021 Results Announced
Success is Near, Grab it By Any Means: Varuna Agrawal
Big reshuffles in bureaucracy at Centre, Cooperation Ministry got its first secretary
When Age is Just a Number and Strong Willpower Counts More
How to Prepare for CSE Interview: Know from Civil Servants Themselves
He got the first position in the district in the high school examination. His marks were the highest ever scored by any student since the inception of the school. Apart from being a topper in studies, Mr. Dwivedi has also been ahead in extracurricular activities. He was awarded the Governor's Award in Scout and was sent to Japan at official expense by the Government of India under the Japan East Asia Network of Exchange for Students and Youth Mosham.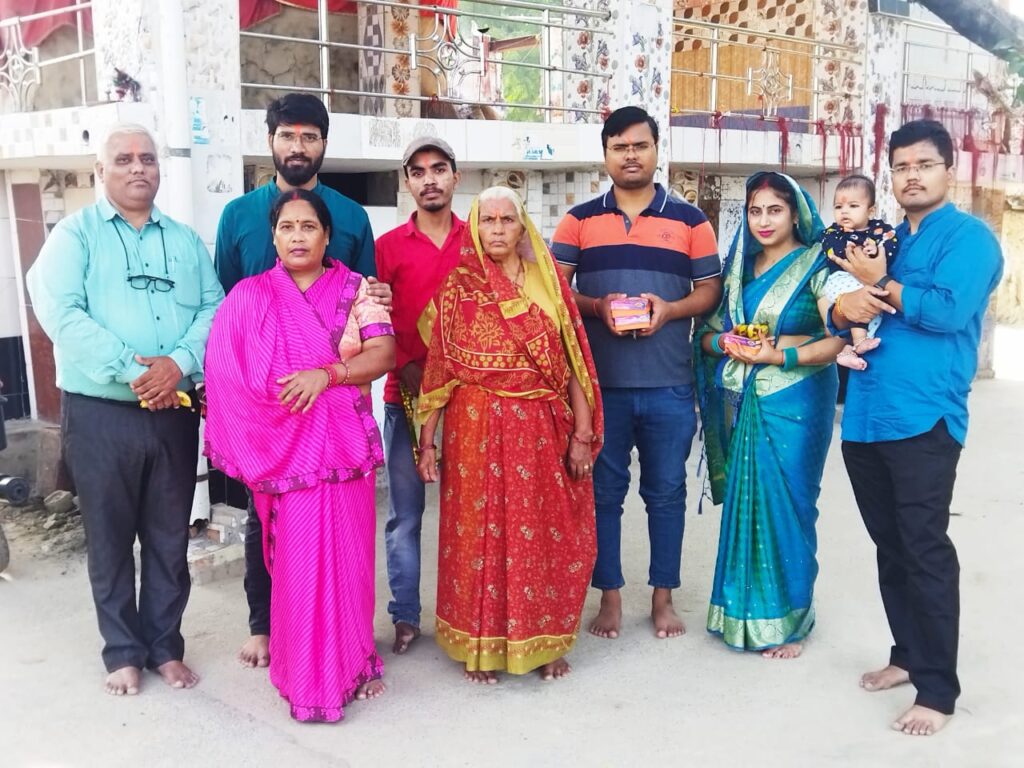 INSPIRATION AND PREPARATION
Mr. Dwivedi's motivation for joining civil services came from IAS officer Saumya Pandey, who is currently posted as CDO in Kanpur Dehat. He says that she was his college senior and he was highly motivated by her success. Likewise an IPS officer from his college who had secured AIR 102 in UPSC CSE also motivated him to walk on that path.
"I found both of them truly inspirational. Their success made me think that if they can do it, so can I. This motivated me to work harder and harder," Mr. Dwivedi said.
From his final year of graduation in 2016, he started preparing for the civil service examination. And, in 2017, he resigned from his first job and came to Delhi to give full energy and attention to the preparation.
FOUR ATTEMPTS
He cracked the exam in his fourth attempt in 2021. This was the second time that he appeared for the interview. In 2020 also, he had appeared for the interview, but his name wasn't there in the final list.
He took coaching only for Political Science, which was his optional subject. For general studies, he prepared on his own. After clearing his prelims, he had taken a crash course and test series for the mains preparation.
INTERVIEW ROUND
In CSE 2021, Mr. Dwivedi's interview went quite well. The panelists asked him a number of questions. The first question that was put to him was related to his surname, Dwivedi.
"They also asked me about the Vedas in detail. After this, the questions shifted to the city I belong to, followed by some judiciary questions, working in the government, and much more," he said.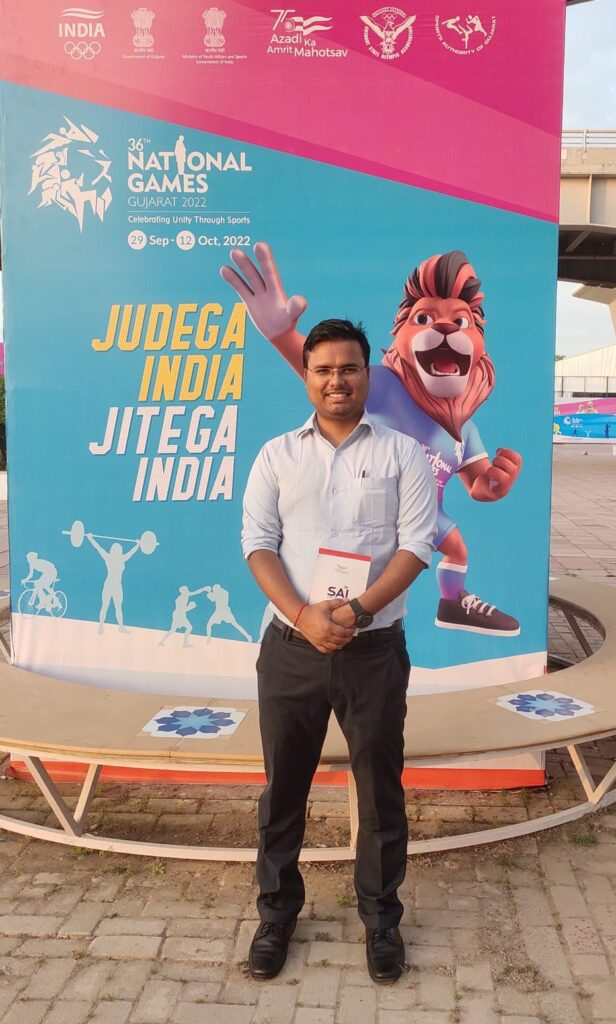 MESSAGE TO ASPIRANTS
Mr. Dwivedi's sincere advice to all aspirants is to follow the mantra that worked for him – believe in themselves, work hard, and give their best. "It might take time, but definitely, one day you will achieve success," he said.
He also advises to first understand the syllabus before starting the preparation, and, also, to make notes of the same material and read it several times instead of reading many books on one topic.
Mr Dwivedi, who is currently an Assistant Director in Sports Authority of India (SAI), said that he will think of moving from here only if he gets a good allocation in service.
Tags
END OF THE ARTICLE
NEXT STORIES
Highlights
IIT alumnus and UPSC mentor Abhijeet Yadav's book suggestions for the UPSC CSE.
He suggested 10 books and tweeted brief intro of each of them
He urged aspirants to read these book for cracking the UPSC CSE
Highlights
Watch the exclusive video interview of IAS officer Shubham Kumar, where he shares about life at LBSNAA
He shares about the activities, training, exams that take place in the academy
He had recently received his first posting as Assistant Collector cum Assistant Magistrate in Aurangabad, Bihar
How A Young IAS Officer Turned a Mizoram District from Water Deficient to Water Sufficient
After First List Disappointment, Rae Bareli Boy Makes it to Reserve List of UPSC CSE 2021 and Aces UPPSC at the Same Time
Meet the IRS Officer Behind India's PAN Operations and Instant e-PAN
Sonu Sood Launches Sambhavam 2, UPSC Coaching That's Already a Hit
Quitting IAS to Provide Free Coaching to UPSC Aspirants At Ganga Ghat
Highlights
IAS officer Divya Mittal talks about distractions and how to overcome them while preparing for competitive exams.
She offers step-by-step solutions to keep oneself safe from distractions.
Her tips can help CSE aspirants to build concentration, while remaining focussed on their goal.
Inspiring Story of Samyak S Jain: Visually Impaired, Secured AIR-7 in UPSC CSE 2021
Women Rules UPSC CSE-2021 Results, Bag Top 3 Ranks!
100 Candidates Mentored by IPS Officer Mahesh Bhagwat's Team Get Selected in UPSC CSE 2021
The Top 10 of UPSC CSE 2021: A Cut Above the Rest, Know How They Did It!
Language No Barrier in CSE: Meet Ravi Kumar Sihag, UPSC Topper in Hindi Medium With Air 18
Exclusive Interview With UPSC Topper Shubham Kumar, Shares Valuable Tips On How to Crack Civil Services Exam
'If I Can Become an IAS Officer, Anybody with Willpower Can'
Taking IAS Officer Father's Legacy Forward, Shubhankar Pathak Aces UPSC CSE 2021 in Maiden Attempt 
UPSC CSE 2021: Priyamvada Mhaddalkar Tops Maharashtra with AIR-13
UPSC CSE 2021: Ankita Agarwal's Journey from AIR-239 in 2019 to AIR-2 in 2021
A Daughter Who Fought till Last for Her Father's Dream, Cracked UPSC CSE 2021 in Sixth Attempt
UP Farmer's Son On His Way to IAS After Securing AIR 6 in UPSC CSE 2021
"Civil Service is Pro People, That's Why It Fascinates Me," Says Yasharth, AIR 12 Rank Holder in CSE 2021
Answer Writing, Self-Notes and Group Sessions are the Keys to UPSC CSE 2021 Topper Shruti Sharma's Success
Flaws in the System Triggered this Doctor to Get into Civil Services, and She Did It in Style with AIR 19 in UPSC CSE-2021
Ishita Rathi, Daughter of Police Couple, AIR 8 in UPSC CSE-2021 with Economics as Optional
UPSC CSE 2021: Performance of Muslim Candidates Worst in a Decade
Highlights
Watch the exclusive video interview of IAS officer Shubham Kumar with Indian Masterminds, where he shares his preparation strategy.
He has recently got his posting as Assistant Collector cum Assistant Magistrate of Aurangabad, Bihar.
In the interview he shares some valuable tips and suggestions for the aspirants preparing for the examinations.
19 IPS Transferred in Delhi
Maharashtra: Four Senior IAS Officers Shifted, IAS Ashish Kumar Singh Posted as Additional Chief Secretary, Finance Department
Major Reshuffle in Gujarat Government
Bihar: Two DSPs Transferred; DSP Rajnish Kumar Made DSP Special Security Team, Patna
Major Reshuffle in Haryana, 10 IAS and One IFS Transferred
Delhi: 20 IPS officers Transferred; IPS Shalini Singh Posted as Special Commissioner, Economic Offenses Branch
MP: 06 IAS Officers Transferred; IAS Ashok Barnwal Promoted as ACS
Punjab: 04 IAS Officer Transferred; IAS Rajat Agarwal Transferred as Secretary, Personnel
Highlights
IAS officer Heera Lal shared how he gained interest in becoming a civil servant.
His love for his people and unconditional work for them gained him the title of 'Dynamic DM'.
He shared several important tips that could help UPSC aspirants in their preparation, in an exclusive video interview.
Kerala: Women Cop Felicitate For breastfeeding an Infant
63 Chosen for Union Home Minister's Special Operation Medal 2022'63 Chosen for
Uttar Pradesh: Three IPS Officers Promoted to IG from DIG, 17 PCS Officer Became IAS
IAS Ravikumar M R Given New Posting
Govt. Cleared Empanelment of 08 IAS Officers as Joint Secretary in GOI
CBI DIG Dr. Michaelraj S Gets One Year Extension
IPS Officer Umesh Mishra To be the Next DGP of Rajasthan
SAIL crosses 10,000 Cr Procurement Value on GeM
Highlights
Although his name was not on the first list of UPSC CSE 2021, when the reserve list came out, Arnav Mishra's name was on it
And nine days after this result, his name figured in the state UPPSC list against rank 16
Deeply religious, he says that Bhagwat Gita inspired him a lot and was especially helpful during his stressful preparation days
What's Life Like at LBSNAA, Know From UPSC CSE 2020 Topper Shubham Kumar
Shubham Kumar Reveals His Preparation Strategy That Got Him AIR 1 in UPSC CSE 2020
UP's 'Dynamic DM's' Guidance for UPSC Aspirants
Choose Your Optional Wisely: Manuj Jindal, AIR 53, CSE 2017
Good Answer Writing is the Key to UPSC Success
How did IAS Shubham Bhaisare crack multiple exams within a few years?
Failures Did Not Deter Him From His Goal, Scored AIR-67 in Third Attempt and Fulfilled His Dream of Becoming an IAS Officer
The IAS Anti-Corruption Crusader Who Didn't Hesitate to Fight Against His Own Fraternity
Inform, Inspire, Influence
@2021 Indian Masterminds. All Right Reserved.