Hallowell presides at a meeting of the Construction Safety Research Alliance.
Photo courtesy of Kira Vos Photography
Matthew Hallowell isn't afraid to disrupt the established thinking in construction safety measurement. That much is clear so far from his research work, both as a professor of civil engineering at the University of Colorado Boulder and as executive director of the Construction Safety Research Alliance, which started in 2019.
Some of his ideas about putting greater emphasis on deadly accidents, as opposed to injuries, were evident as far back as 2016. As principal investigator of a safety study conducted for the Construction Industry Institute, Hallowell presented at its annual national meeting an analytical approach  that he helped devise to gauge the risk of a fatality. 
The work was motivated by the understanding that, although recordable injury rates in the construction industry had declined over the last decade, there had not been a corresponding fall in the fatality rates.
Four years later, a new research project conducted by the alliance has cast the industry's national success with injuries in a different light—and raised a fundamental question of what it means to be a safe employer. In the study, published in the journal Professional Safety, Hallowell and his research partners systematically examined the logic behind the centerpiece of most construction safety programs—the total recordable incident rate (TRIR)—and found it lacking. 
In simple language, typical calculations of such rates commonly used fails to meet the standards of modern statistical analysis. For example, since incidents are relatively infrequent at most companies, the common practice of calculating a TRIR to even one meaningful decimal point should not be done unless it is derived from at least 300 million work hours, Hallowell and his co-authors wrote. Typical TRIRs, the authors stated, also should not be used to distinguish the value or success of a safety program or to compare one company's safety performance against another's.
The TRIR paper also seemed to overturn a  cherished safety theory: By controlling injuries, employers create a firm foundation that also will limit fatalities. The study "debunks the notion that reducing TRIR is a surrogate for mitigating the risk of high-impact events," the authors wrote. 
The TRIR research excited safety professionals who sensed that statistical obsession with the measure created an illusion of validity and went too far. To some, it meant more focus on fatalities and somewhat less on broken arms and ankle sprains. "It was tremendously validating to have that research back up what we were feeling," said Jeremy Hakes, a safety manager at Adolfson & Peterson Construction.
Hallowell credits early mentors T. Michael Toole, now dean of the University of Toledo college of engineering, and John A. Gambatese, professor of civil engineering at Oregon State University, for providing him with the skills to pursue his own "research trajectory." That seems likely to include an updated definition of what it means for a construction employer to be considered safe. 
Deputy Editor Richard Korman helps run ENR's business and legal news and investigations, selects ENR's commentary and op-ed viewpoint submissions and oversees editorial content on ENR.com. He has been a fellow on drone safety with the McGraw Center for Business Journalism at the Craig Newmark Graduate School of Journalism at CUNY. In 2015 he won the Timothy White Award from American Business Media for investigations of individual surety fraud and workplace bullying. A member of Investigative Reporters and Editors, Richard's freelance writing has appeared in the Seattle Times, the New York Times, Business Week and the websites of The Atlantic and Salon.com. He admires construction projects that finish on time and budget, pay before the earth completes its annual orbit of the sun and record zero fatalities or serious injuries.

Sponsored Content is a special paid section where industry companies provide high quality, objective, non-commercial content around topics of interest to the ENR audience. All Sponsored Content is supplied by the advertising company. Interested in participating in our Sponsored Content section? Contact your local rep.


 
On Demand It's common to see multiple point solutions or environments of a single program management information system being used to manage projects within a program. But this leads to data silos, making it difficult to keep everyone on the same page. Experts will share how they're successfully managing complex programs within a single platform.  
Sponsored by: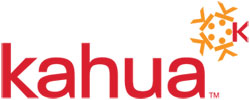 Special Ad Section

 ENR INTERNATIONAL CONSTRUCTION & ENGINEERING SHOWCASE

 View all Special Ad Sections

 Archives
 
Copyright ©2022. All Rights Reserved BNP Media.
Design, CMS, Hosting & Web Development :: ePublishing